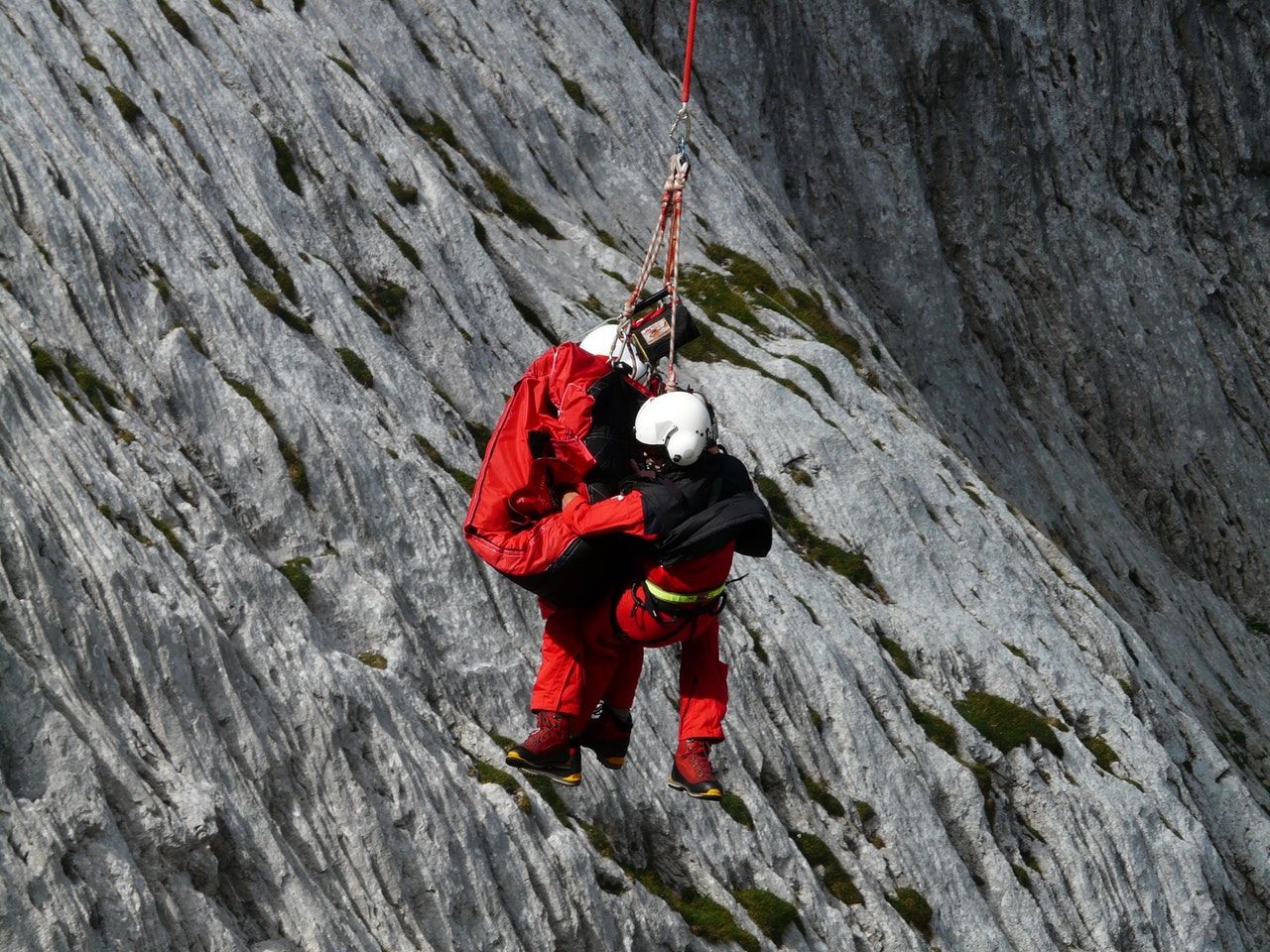 Biblical Keys to Healthy Relationships: Part 3
Right Thinking About Yourself
By Alonza Jones
A guy takes a girl out on a date and for a solid hour he goes on and on about himself. When he finally stops to take a breath, he says to the girl, "You know, I'm tired of talking about me. Why don't you talk about me for a while?"
We live in a culture that is obsessed with self.
For decades our culture has promoted a concept called "self-esteem" or "self-love." This is the idea that before you can effectively love other people you must first learn to love yourself. Well, here is the problem with this concept: according to the Bible, we already love ourselves. In fact, it is assumed in the Bible that you and I love ourselves so well that we are commanded to love others the same way we love ourselves! (See Matthew 22:39[i]; Ephesians 5:28-29)[ii]
So, here's the deal. If you want to have healthy, biblical relationships with others, you must be willing to place their needs above your own. And this will require you to think rightly about yourself.
Consider these words from Philippians 2:3-4: "Do nothing from selfish ambition or conceit, but in humility count others more significant than yourselves. Let each of you look not only to his own interests, but also to the interests of others."
Now, I know this is easier said than done, but, because it is God telling us to do it, we should be able to trust that this is the best way to build strong relationships.
Think about it. What kind of people would you rather spend time with, those who have no regard for your needs and are always putting their needs above yours, or those who always try to do what is best for you before doing what is best for themselves?
Now, I am not suggesting that God wants us to hate ourselves or live like doormats. What I am suggesting is quite the opposite. The Bible instructs us to think rightly about ourselves.
What does that look like? Romans 12:3 provides an answer to this question.
"For by the grace given to me I say to everyone among you not to think of himself more highly than he ought to think, but to think with sober judgment, each according to the measure of faith that God has assigned."
The Holy Spirit, through Paul, is telling us to think about ourselves with "sober" or sound judgment. In other words, we are to base judgment of ourselves on what is factual about us.
So, here are some facts about you and me:
▪ We have infinite worth. As has already been said in an earlier article[iii], we are all made in the image of God.
▪ We are all sinners. The Bible says in essence, that on our best day, our righteousness is as "filthy rags" (Isaiah 64:6)[iv]
▪ Even as Christians, we are what we are because of the grace of God. (1Corinthians 15:10—"But by the grace of God I am what I am…"
Romans 12:3 also warns us not to think "more highly" of ourselves than you should. The great Christian writer and theologian Jay Adams put it this way: "[Romans 12:3] is a warning against high-mindedness—nothing more. When a person is high-minded, he is minded above that which he ought to be minded. All high-mindedness is wrong."
Are you high-minded?
When we hear the term, "high-minded," we may think of someone who is snoody or uppity. But, when you and I fail to place the needs of others above our own, we are being high-minded.
Do you want to have healthy relationships? Then think more like Christ. Was Christ high-minded? Did He place His needs above others or was it the other way around?
So, as we conclude our short series on "Biblical Keys to Healthy Relationships," let me leave you with one final thought.
For more than 30 years my wife, Vanessa, and I have been teaching couples that the quality of a marriage is only as good as the quality of the people in it. This principle can be applied to all relationships.
"But what is the standard," you ask? Good question.
Well, according to 1 Peter 1:14-16, the standard for being a quality person is holiness. The passage reads, "As obedient children, do not be conformed to the passions of your former ignorance, but as he who called you is holy, you also be holy in all your conduct, since it is written, 'You shall be holy, for I am holy.'"
To be "holy" means to be set apart for God. Have you been set apart for God?
Does your character meet the standard set by God? His standard is holiness… perfection. By this measure, none of us can meet the standard in and of ourselves. We need Jesus.
Because of His substitutionary death and resurrection, those who place their trust in Jesus are made righteous… holy (2 Corinthians 5:21.)[v]
Do you have a relationship with Jesus? Is it solid? Or is it just so-so? Listen closely. If you want to experience healthy, horizontal relationships in every area of your life, start by establishing a biblical, vertical relationship with Jesus. Do it today.
Alonza Jones is president and co-founder of Biblical Marriage Institute based in Birmingham, Al. Copyright © 2017 Alonza D. Jones, Jr. All rights reserved.
[i] "And a second is like it: You shall love your neighbor as yourself." (Matthew 22:39, ESV)
[ii] "In the same way husbands should love their wives as their own bodies. He who loves his wife loves himself. For no one ever hated his own flesh, but nourishes and cherishes it, just as Christ does the church…" (Ephesians 5:28-29, ESV)
[iii] https://bhamfunandfamily.com/biblical-keys-healthy-relationships-right-thinking-others/
[iv] "But we are all as an unclean thing, and all our righteousnesses are as filthy rags; and we all do fade as a leaf; and our iniquities, like the wind, have taken us away." (Isaiah 64:6, ESV)
[v] For our sake he made him to be sin who knew no sin, so that in him we might become the righteousness of God." (2 Corinthians 5:21, ESV)