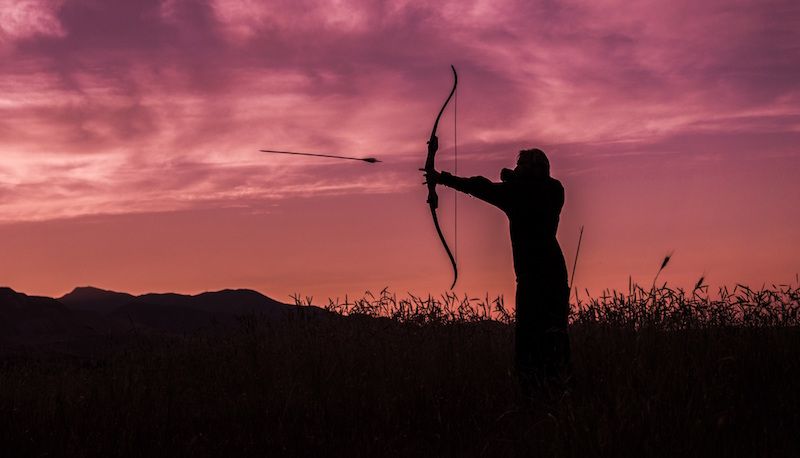 Little Arrows
By Alonza D. Jones, Jr.
"Train up a child in the way he should go: and when he is old, he will not depart from it."
(Proverbs 22:6, KJV)
A few years ago, I planted a muscadine vine. It was only a stick when I planted it. It soon grew dozens of smaller vines that began spreading wildly in every direction. I had to take control of the situation before things got out of hand.
So, I gathered all the loose vines together with a string and tied the string to some cables I had strung between two posts. In no time, the vines started to grow up the string and onto the cables. Today, they are not growing how they want to grow, but how I want them to grow. I trained them!
The same is true for children. Our job as parents is to train our children… to give them direction… to guide them to the path of righteousness. Once they are at the path, it is up to God to put them on it and to keep them on it.
As loving parents, we want what is best for our children. We want to be great parents for our kids. God—the only perfect Parent—is ready, willing and able to "train" us to be great parents.
We are in a battle for the souls of our children. We are warriors. Psalm 127:4 offers these empowering words: "Like arrows in the hands of a warrior are children born in one's youth." Like skilled archers, let us aim our children toward the bull's-eye! Let us aim them toward Christ.
Point to Ponder: Go beyond merely filling your child's head with knowledge. Train them to live godly lives.
Prayer Focus: Pray for orphans all over the world.